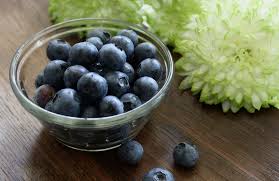 What types of food can help fight heart disease and Alzheimer's? This article provides examples of super foods that can help the aging process.
Superfoods are nutrition packed food that should be included in any senior's diet.  Some of the nutrients found in superfoods include antioxidants, healthy fats and fibers. These superfoods are invaluable to those that have may have a risk or history of heart disease and Alzheimer's. As we tend to get older, age-related diseases can affect as more than ever.  So let's eat up!
Omega-3 (Fatty Fish and Walnuts)
Omega-3 can be found in fatty fish such as salmon, albacore, sardines and mackerel.  This types of fatty fish contain low calories and saturated fat but are a good source of protein.  According the University of Maryland Medical Center, research has shown that Omega-3 fatty acids can reduce inflammation and help lower risk of chronic diseases such as heart disease, cancer and arthritis.  Walnuts are another good source of planet-based Omega 3.  Because of the controversy behind eating too much fish that contains high levels of mercury, walnuts can be an alternative option.
Legumes (Beans, Lentils and Chickpeas)
Legumes are a good source of high protein, high fiber and low in cholesterol-free fats.  Legumes are also a good source of potassium and magnesium which are necessary for your heart health. Legumes have shown to reduce cholesterol, decrease blood sugar levels and promote regularity.
Blueberries
Blueberry are small but are packed with high levels of antioxidants.  Antioxidants have shown to fight harmful free radicals, reduce heart disease, diabetes and improve brain function. Blueberries are a delicious and smart superfood to help maintain your health.