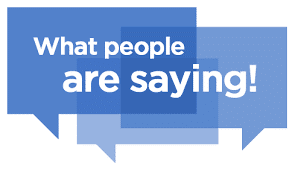 1
I've had to use in home health care for a couple of decades and I was very grateful when I found Tender Home Health Care. The company is very reliable and the nursing staff is extremely well trained, punctual and compassionate. I've used them for over 3 years now and would have no problem recommending to anyone!
Melissa D
7
Tender Home Health helped my family during a time when my mother needed healthcare assistance at home. Management was extremely helpful and was able to provide her with the care she needed. They offer very personal service and took an active interest in how they could improve the quality of their services, if at all. I would definitely engage them again in the future. Thank you all for your help! We really appreciate it!
– Jason T
3
 I have been using Tender Home Health's services for several years. Their nurses are always professional, friendly, knowledgeable; everything a patient looks for in a nurse. They take the time to address any and all concerns, even those of family members.
-Jennifer C
2
A Tender Home Health nurse has been coming to my home for my monthly visits for the past 2 years, and I have been very happy with their services. My nurse is very skilled, professional and easy to talk to.
– Martha D
4
As a retired RN Case Manager, I had experienced referring patients to Tender Home Health. They have a very dedicated, knowledgeable , energetic and enthusiastic administrative staff. I got excellent feedbacks from patients with their nursing care…" caring, skillful, compassionate ". I highly recommend Tender Home Health.
–  Delilah D
6
As a medical professional who works for the health care industry and experiencing first hand its ever changing process, Tender Home Health has been focused on making sure that these changes never affects their patient care services; they act not only as Health care liaisons and care providers, but more as advocates for their patient's needs. Taking the anxiety of the healthcare system/process from patients and families, providing personal "people-to-people" patient care and with knowledgeable and commendable staff who are always ready to provide help and assistance is the key on delivering their success in their patient's goal and recovery. Highly recommended!
– Chris S
5
My mom was recently under the care of Tender home health and I can only say great things about them. They were quick to respond to messages and calls and the nurse was very caring and attentive.
–  Gladys T
8
Tender Home Health is all you need for that smooth transition from hospital to home care while giving you the confidence that your family member will be provided with excellent care. Staff are compassionate, kind, and knowledgeable, ensuring that you and your family member will be accommodated with all your home health needs. Highly recommend!
–  Leisa D