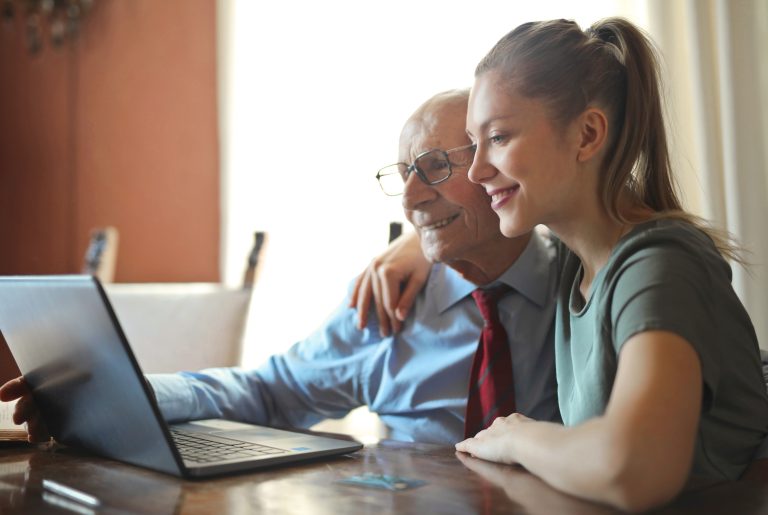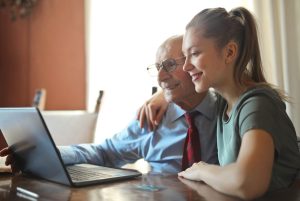 Signs Your Loved One Needs Help
Knowing our elderly loved one might need help and asking for it can be one of the most difficult things to do as they age. Everyone wants to remain independent and healthy for as long as they can, and the majority of elders fear burdening their loved ones more than anything.
Staying at home is ideal for both seniors and their children. Hiring an in-home caregiver can help guarantee that your elderly loved one receives the daily care they require if you live a long way away from them or if you don't get the chance to visit them as often as you'd like.
Some of the warning signs that an elderly loved one might require additional help can be challenging to spot. Many of these behavioral changes can take place gradually and silently. It is preferable to take things slowly and make the shift over time if your elderly loved one is displaying indicators of needing more care and support to live a complete life.
Signs Your elderly Loved One Needs Help
Illness or other medical conditions. You will need to have the discussion about accepting help with your loved one if they have just received a diagnosis of a condition that will limit their capacity to care for themselves. This frequently shows up in routine jobs. Simply be mindful of daily activities and watch for any difficulties.
Neglected Personal Hygiene. Pay attention to laundry that is piling up and not being washed, as well as body odor, foul breath, neglected nails and teeth, and sores on the skin as well as wearing dirty clothes
Nutrition and Eating Habits. Keep an eye out for food that is past its expiration date or weight loss. You should look into acquiring a service like Meals on Wheels if your loved one is either not eating well or is no longer able to prepare their own meals.
Driving. It can be extremely difficult to take a senior loved one's car keys, but it may be necessary if you've seen any minor accidents or if their vision, hearing, or reflexes have gotten worse for everyone's safety.
Changed relationship patterns, causing friends and neighbors to express concerns.
Behavioral Changes. Have you seen your loved one experience mood swings or depressive tendencies? Are they more reclusive and isolated? You can observe that they don't want to go to places or events.
Safety. The first indication that your loved one needs supported care is frequently when they begin to act forgetful. For instance, you might discover candles, stoves, or cigarettes aren't being differentiated safely, or that doors and windows aren't closed when they should be.
Behavioral Changes. Have you seen your loved one experience mood swings or depressive tendencies? Are they more reclusive and isolated? You can observe that they don't want to go to places or events.
Medication. It's time for help if you see that your loved one is forgetting to take their prescription on time or if they are having trouble understanding dosages, etc.
Mishandled finances. Check to determine whether your senior loved one is struggling to balance their checkbook or failing to pay bills, losing money, paying bills twice or more, or hiding money. Made unusual purchases, such as buying more than one subscription to the same magazine, entering an unusually large number of contests, or increasing purchases from television advertisements.
If you have established that your elder loved one requires a higher level of care, you should consider employing a home health care worker or other caregiver. Trust your instinct if you feel that your loved ones are not safe living alone because no one knows them better than you do. Sometimes, all that is required is a caregiver who can show up during the day and transport the individual to appointments or the grocery store. A senior's occupational therapy, prescription administration, light cooking, and nighttime bed security can all be assisted by more qualified caregivers.
You should look into assisted living facilities, nursing homes, or other nursing care choices if your loved one requires more medical attention than can be provided at home. Above all, consult the doctor of your elderly loved one to ensure that everyone concerned feels secure and confident about any decisions. Join a support group to reach out for assistance and gain from those who have traveled the same path.
Although getting older can be frightening, it doesn't have to be. We can assist you in learning about your alternatives so that both you and your senior loved one can lead happy and fulfilling lives!
Source:
https://www.pexels.com/photo/young-positive-woman-helping-senior-man-using-laptop-3823489/
https://www.caringseniorservice.com/blog/top-10-signs-your-loved-one-needs-home-care