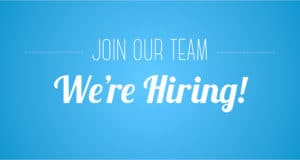 Tender Home Health is quickly expanding and we need your help. Our mission is to enhance the lives of everyone we encounter, and if you want to be part of that team, we would love to chat with you. Contact us! impotenciastop.com
We offer numerous positions in the greater Los Angeles area including part time, per diem and full time salaried position. If you are looking for some extra cash as side job we have those opportunities, but we mostly are looking for individuals who want to embark on a long term career with upward mobility.
Please click on the links below for further details on our current open positions.
o Administrative Office Assistant
FAQ
Why should I apply to Tender Home Health?
We know that our team is the most important aspect of our Tender Family, therefore we heavily invest in our team's well-being. We want to make sure that each team member has not just a job, but an extended family, career path and competitive rates.
What is the schedule of your positions?
The jobs are completely flexible where you have control of the hours and time that you work.
Where is the position located?
The physical office is in the San Fernando Valley, however, many of the positions require transportation in the greater Los Angeles area.